Camping, one of the easiest ways to leave the city lights behind and surrender yourself to the wiles of mother nature. There is nothing quite like cuddling around a campfire under a blanket of stars. Not to mention falling asleep to the song of nature's nightlife.
South Africa is known for its cultural and biological diversity, offering the traveler a smorgasbord of options. For those who prefer an authentic African bush experience, camping is the answer, especially in tents. Apart from sleeping under the stars, tents are the closest you will get to experiencing South Africa's best first hand.
Whether you consider yourself an adventurist, an eco-warrior or a glamper, South Africa has an option for you. From tenting it in a treetop, to having the ocean lick at your doorstep. Below we showcase five of South Africa's top tented campsites.
Woodbury Tented Camp found in the Eastern Cape, nesteled in the Amakhala Game Reserve has a history back to the British settlers of 1820. The 8 large tents allow for privacy and relaxation with each having its own private decks. The tents have all the necessities to make your time away perfect.
Two family tents available make this camp suited for all ages. Relax on a game drive and get the chance to see the BIG 5. All inclusive deals means its full tummies all day, so sit back, relax and enjoy. However If you felt the need to stay in touch there is WiFi in the main lodge.
View further info here
Price Range R3010.00 – R3980.00
Teniqua Treetops is the perfect destination for the eco-conscious sightseer. Eight tree houses host tented rooms with fully equipped kitchens and leafy, romantic bathrooms. This is the perfect destination for honeymooners and families who are craving a rural, authentic experience.
The tree house resort holds nature in high regard, and therefore tries to co-exist as responsibly as possible. Although this Garden Route Gem holds 3 stars, this destination is not for everyone, especially those who love the creature comforts of a hotel, or who are afraid of flora and fauna. If a unique, memorable eco-holiday, surrounded by pristine indigenous forest is what you are looking for, then Teniqua Treetops is the destination for you.
View further info here
Price Range R1332.00 – R3662.00
Namaqualand, an often overlooked nook of South Africa that offers an experience alternative to that of the African Bushveld. The drought-ravaged landscape bursts into full bloom in its world renowned floral season, painting the veld in deep hues of purple, orange and yellow – in contrast to the haunting beauty of the desert plains.
Tented areas have no cellphone reception, but free wifi in the dining area ensures that you can stay connected on your holiday. Staying true to an authentic experience, the tents are not provided with electricity, but lanterns are provided and guests can charge appliances in communal areas. Agama Tented Camp offers comfortable tented accommodation with private facilities and spacious decks. Huddle around a fire under the stars at night, and wake up to the sound of Bokmakieries. This destination will tickle all your senses.
View further info here
Price Range R 1300 – R1350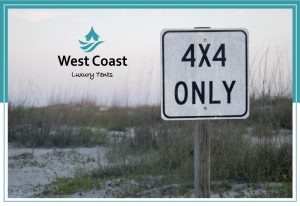 If sun, sea and sand are what you need, then West Coast Luxury Tents have got you covered. The secluded tented camps are found on a private beach with no access to the public – the perfect way to forget about the rat race. This island life experience is child and pet friendly, and the tents are cleaned on a daily basis – camping without the fuss!
The endless beach offers tranquility and solitude, and the West Coast sunsets have been known to stir many an emotion. The unspoilt area requires for 4×4 access, and a 400m landing strip caters for those who fly in with light aircraft. West Coast Luxury Tents is the perfect private beach getaway, imagine being rocked to sleep every night by the sound of crashing waves.
Price Range R 1000 – R1200
View Further info here
Nestled in the heart of the Little Karoo we fine an African dream wrapped in luxury: Sanbona Wildlife Reserve. Sanbona Wildlife Reserve offers an authentic, African experience – living alongside the wild rather than disturbing it. Walking safari's offer adventurous guests an opportunity to experience the breathtaking Karoo landscapes. Game drives, boat safari's, star gazing and rock climbing are some of the many other activities offered by this Karoo gem.
Luxury canvas tents are available in The Explorer Camp, fully equipped with guest amenities. En suite facilities are available on request. Although safety precautions have been taken, wild animals are able to stroll through the camp at any time – and guests are encouraged to give them right of way. The great outdoors doesn't get any better than this!
View further info here
Price Range R4650